In a fast-paced modern world, home appliances help to keep our lives running smoothly. A cold refrigerator, a sturdy washing machine, and a powerful vacuum can oftentimes be what separates us from daily disaster and help to keep our homes in order. Today we benefit from the technologies of modern appliances, so to mark National Inventors Day on the 11th February, we are taking a look back at the history of some of the most revolutionary home appliance inventions.
The Vacuum Cleaner
The invention of the first portable electric vacuum cleaner is widely accredited to American salesman, James Murray Spangler who, whilst working as a janitor, sought a more efficient way to clean the carpets, which would prevent excessive dust from flaring his asthma. As a result, he began tinkering with the humble carpet sweeper and eventually started experimenting with an old fan motor, to which he attached a soap box and a broom handle and finished with a pillowcase, which would act as an all important dust collector.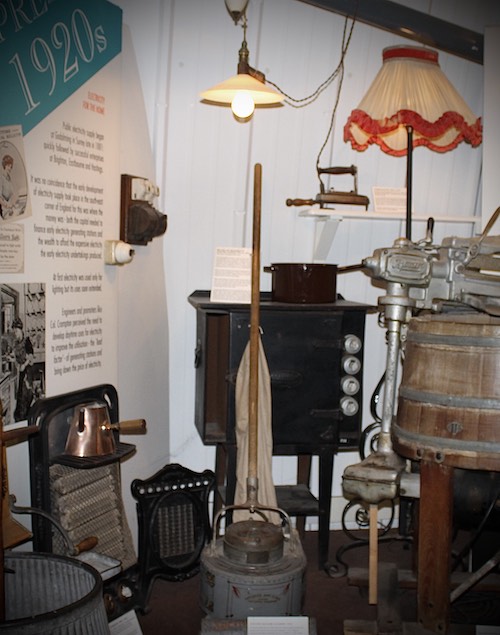 Figure 1 Suction Sweeper Early Design c. 1908
After many improvements, this soon became the first vacuum cleaner to use a cloth filter bag and cleaning attachments, and as such Spengler patented the "Suction Sweeper" in 1908.
Thus, the Electric Suction Sweeper Company was formed, however, the company needed financial banking to sustain itself and as a result, Spangler sought investment from his wife's cousin, Susan Hoover. Susan Hoover's husband, William Hoover, was a leather-goods manufacturer looking to branch out and after testing Spangler's invention, Hoover bought the company in 1908. The Electric Suction Sweeper Company was then renamed The Hoover Suction Sweeper Company in 1915, and eventually simply became The Hoover Company in 1922.
Business was slow at first, so Hoover began door to door selling and offered customers a free ten-day trial period to test the vacuum cleaner for themselves. In 1909 the vacuum cleaner cost $70, which began to prove popular once housewives tested it, as a result this made the Hoover Company the largest vacuum-cleaner manufacturer worldwide. Over the years, Hoover began making further improvements to Spangler's primitive invention which was often referred to as a bagpipe attached to a cake tin.
Indeed, the company continued to create innovative designs and improvements which would make the vacuum cleaner even more appealing to customers. Hoover produced the first changeable bags for cleaners as well as steam cleaners and even self-propelled vacuums. As a result of the company's success, Hoover expanded his factories through Canada in 1911 and Great Britain in 1919. Interestingly, many people across Britain still refer to vacuuming as "hoovering" thanks to Hoover's vacuum-cleaner. Finally, whilst the company did make and continues to make improvements to Spangler's invention, most Hoover vacuums still use Spangler's original agitation/suction system.
The Washing Machine
Whilst the act of laundering by hand can be traced back to primitive cultures.  The first known ancestor to this household appliance dates back to 1752, when the earliest known washing machine, the 'Yorkshire Maiden', was mentioned in the 'Gentlemen's Magazine' as having been "long in use".  In 1758 William Bailey invented a rotary machine that stirred clothes when a handle was turned, and in 1767, Jacob Christian Schaffer invented a wooden piece of equipment with a very basic, manual spin-dryer.
However, the first patents received for the first true "modern" washers, were filed by two American inventors, James King in 1851 and Hamilton Smith in 1858.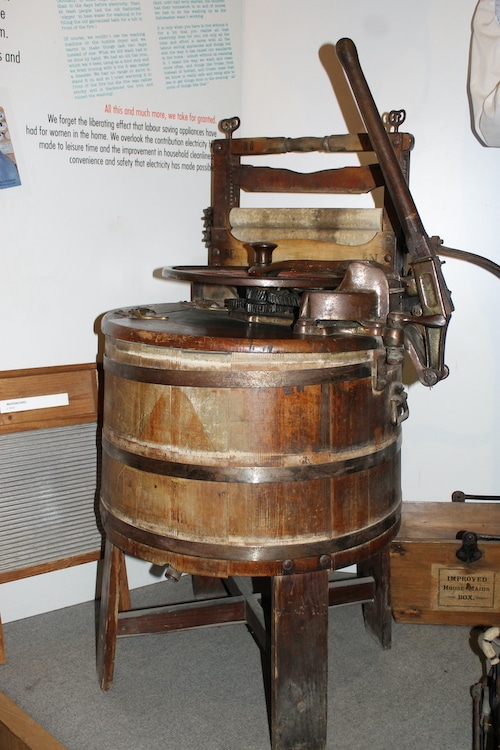 Figure 2 Hand Operated Wooden Barrel Washing Machine c. Pre-1920's
King invented and patented the first washing machine using a rotating drum which partially filled with water. In 1858, Smith developed and patented the first rotary washing machine; the drum had reversing action. By 1861, clothes wringers began being added to washing machines and by 1874, William Blackstone had invented the first household washing machine. Indeed, Blackstone built a machine that removed dirt and stains from laundry as a birthday present for his wife, and this would become the first example of washing machines designed for convenient use in the home.
With the advent of electricity, the fin de siècle produced the first electric washing machine in 1907. Up until this point, household washing machines relied on hand-power, whilst commercial machines relied upon steam and belts. In 1907 the "Thor" washing machine was the first electric clothes washer sold commercially. Produced by the Hurley Electric Laundry Equipment Company, in 1907, the "Thor" is credited as being the first electrically powered washer ever manufactured. However, it wasn't until 1910 that a patent for the new electric "Thor" was issued to Hurley engineer, Alva J. Fisher.
Moreover, Bendix Home Appliances became the first company to ever manufacture the household automatic machine after receiving a patent in 1937. This was a remarkable advancement being a front-loading washer, with a glass porthole door and rotating drum. It had an electrically driven mechanical timer and was able to autofill, wash, rinse, and spin dry. However, despite including most of today's common features, it lacked an internal water heater. By the early 1940's the copper, wooden tubs were replaced with enamelled steel, which was more sanitary and durable than previous models.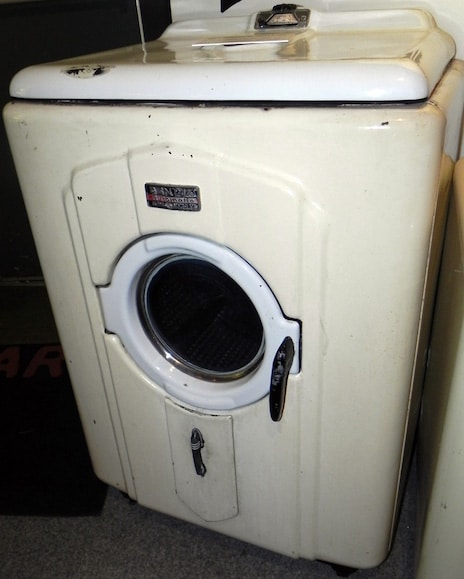 Figure 3 Bendix Home Laundry Model B c. 1947 
Finally, in 1957, buttons got introduced to washers, including clock timing devices which allowed for pre-determined wash cycles to be set. The buttons also included settings for the rinse temperature, wash temperature, spin speed, and agitation speed. By 1990, the first microcontrollers were introduced which made washing machines less expensive and provided better timing, drainage, and motor power.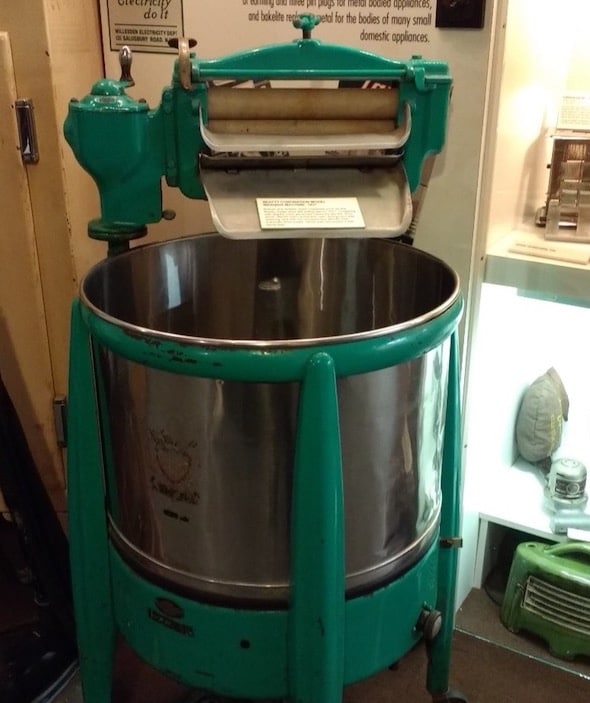 Figure 6 Beatty Coronation Model Washing Machine c. 1937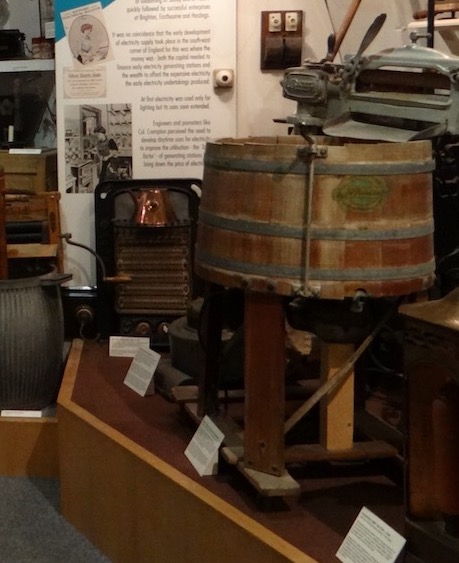 Figure 7 Hand Operated Wooden Barrel Washing Machine c. Pre-1920's
The Refrigerator
The refrigerator began its humble beginnings in the early 1800s when an American businessman, Thomas Moore, created a portable icebox to keep dairy products cold during transportation. This relatively simple contraption was the first to be patented under the name "refrigerator" by Moore in 1803. However, other inventors such as Oliver Evans, began using similar concepts to draw up a design for refrigeration in 1805. Around this time a fellow opportunistic inventor, Jacob Perkins, saw the promise in Evans' work on refrigeration, and he began modifying the design. Perkins was granted the first patent for the vapor-compression refrigeration cycle, in 1834. Using this system, the first iceboxes were manufactured in the 1840's, which was essentially an insulated cabinet, made of wood and lined with tin or zinc, with a compartment made to hold a block of ice.
However, it wasn't until the 1900s that the first household refrigerators were created. Indeed, in 1913 Fred W Wolf invented the first refrigerators intended for home and domestic use, which consisted of a unit mounted atop a wooden icebox. This was called the Domelre, which stood for domestic electric refrigerator. In 1915, Alfred Mellowes built the first refrigerator to contain all of its components; this machine was known as Guardian's Frigerator. General Motors acquired Guardian in 1918 and began to mass-produce refrigerators. Many other inventors would work from this idea, but it wasn't until the 1920's that refrigeration in the home became popular.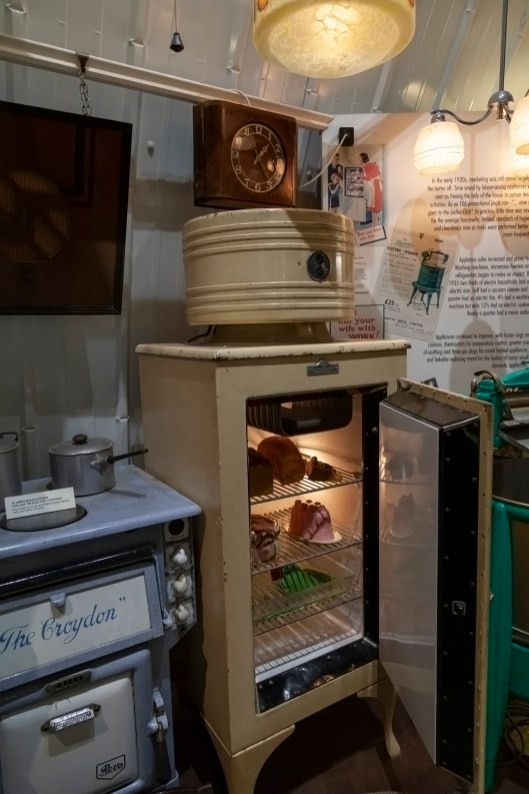 Figure 4 The Domelre Monitor Top Refrigerator c. 1936
The decade saw a rapid increase in the number of homes connected, as well as a continuing fall in the price of electricity and thus it wasn't until 1927 that the first household refrigerator began to witness widespread use.
Indeed, in 1927 General Electric bought the right to General Motors design, known as the "monitor-top" refrigerator, which combined Perkin's compressor and the ice block compartment into one unit. The compressor assembly was placed above the cabinet due to the high amount of heat it emitted. Whilst, these designs were popular, they used dangerous and toxic gases such as sulphur dioxide and methyl formate as a refrigerant. As a result, a replacement known as freon was used instead and this led to the G.E Monitor top becoming the first affordable refrigerator produced for widespread domestic use during the 1930's.
With an increasing number of households becoming connected throughout the 1940's and 1950's the range and sales of domestic electrical appliances increased. However, due to austerity in Britain only 8 percent of electrical homes had a refrigerator in 1955, only rising to a mere 13 percent in 1959. Housewives continued to store meat in a wire mesh "safe" in the pantry, and vegetables wilted on a rack. Throughout the 1970's and 1980's improvements continued being made to make refrigerators more efficient, such as removing freon, which is now known to cause severe ozone depletion. Congruently, mass production allowed for more affordable refrigerators therefore becoming more commonplace in domestic households.
Sources:
Gantz, C (2012) The Vacuum Cleaner: A History, North Carolina: McFarland.
Booth, H.C (2014) 'The Origin of the Vacuum Cleaner', Transactions of the Newcomen Society, 15(1), pp. 85-98.
Bellis, M (2019) The History of Hoover Vacuum Cleaners, Available at: https://www.thoughtco.com/james-spangler-hoover-vacuum-cleaners-4072150 (Accessed: 6th February 2021).
Ohio History Central (2019) Hoover Company, Available at: https://ohiohistorycentral.org/w/Hoover_Company (Accessed: 6th February 2021).
Maxwell, L.M (2003) Save Women's Lives: History of Washing Machines, Eaton: Oldewash.
Bellis, M. (2019) A Brief History of Washing Machines, Available at: https://www.thoughtco.com/history-of-washing-machines-1992666 (Accessed: 6th February 2021).
Rees, J. (2013) Refrigeration Nation: A History of Ice, Appliances, and Enterprise in America, Maryland: The John Hopkins University Press.
Digital History (2019) Housework in Late 19th Century America, Available at: http://www.digitalhistory.uh.edu/topic_display.cfm?tcid=93 (Accessed: 6th February 2021).
Peavitt, H. (2017) Refrigerator: The Story of Cool in the Kitchen, London: Reaction Books.
Mitchell, N. (2018) A Brief But Fascinating History of the Refrigerator, Available at: https://www.apartmenttherapy.com/history-of-the-refrigerator-248166 (Accessed: 6th February 2021).
Furnival, J. (1998) Suck, Don't Blow, London: Michael O'Mara Books Ltd.
*Please note that some sources may be in conflict with one another, and thus some dates may be in dispute.