Originally founded by BT, this centre now forms the most complete collection of telephone instruments and overhead line insulators in the country, alongside vehicles dating back to the 1930s. The exhibition covers the development of the telephone, along with the work of telephone operators and engineers, telegrams, telegraphs, telephone exchange, and the development of cables. There are working phone boxes, switchboards, telephone exchanges and teleprinters, as well as many other interactive displays, including an old-style Post Office where you can write a telegram and see it delivered by pneumatic tube to the teleprinter room.
The Museum also houses a re-created 1930s rural telephone exchange, which is in working order and is used for the Museum's internal telephone system.
The Connected Earth Centre was part of a £6 million investment by BT in 2002, created to promote the widest possible access to its collection of historical communication artefacts while ensuring proper standards of care for them.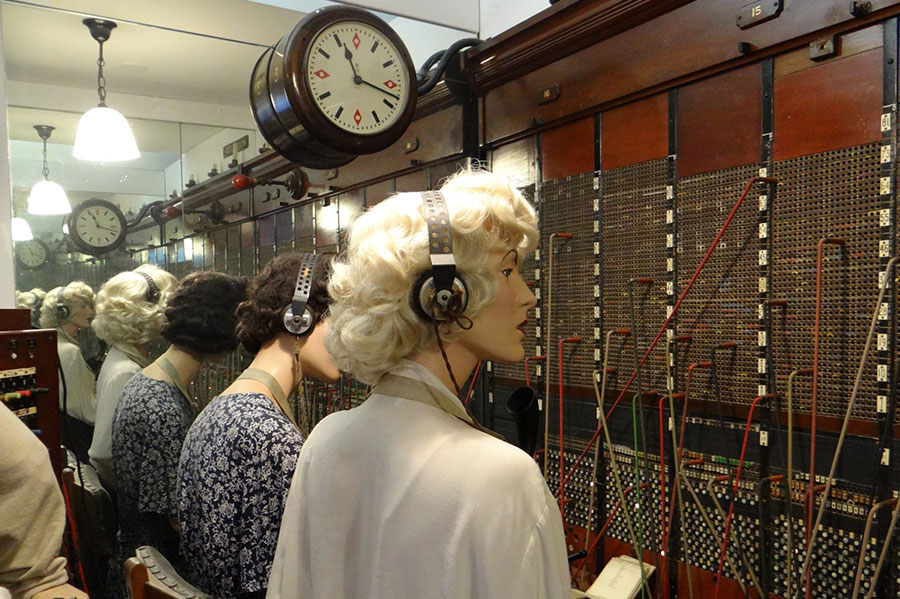 PROJECTS
The volunteers have nearly completed the addition of a Cable Pressure Rack in the Cable Room. This shows how the old copper-wired cables were pressurised with dry air to keep out moisture and alert engineers to potential faults. We are also hoping to change some of the audio-visual displays this year to show other aspects of communication history.
We are hoping to create a bigger display about communications during the world wars and the sacrifices the conscripted telecom workers went through to keep communications working in the front line and at home. However more space is needed for this, so it will only be possible when the new extension to the Connected Earth Hall is built.