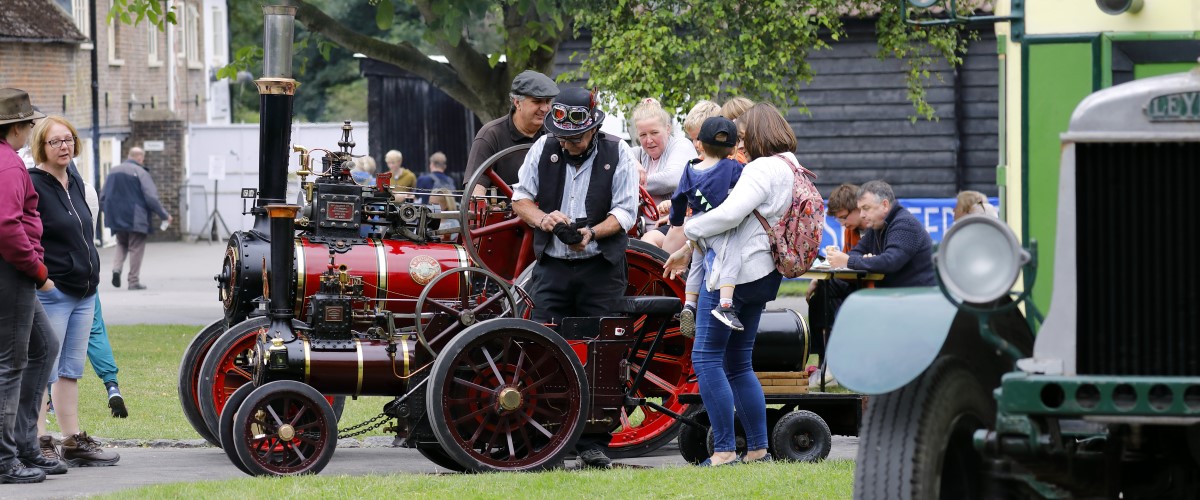 Become a Member and get unlimited entry for 12 months* including free entry to our special events!**
*valid for 12 months from the start date of joining. **Special events outside the normal opening times are not included; such as the Halloween Evening and Meet Father Christmas (although discounts are sometimes provided)
Carers accompanying a Member are admitted free of charge. Relevant documentation may be requested on arrival.
Taking out a Life Membership is a wonderful way to contribute to the Museum's legacy for the next generation. This upfront investment enables you to visit the museum as many times as you like forever, representing a significant saving over time. Life members are also offered discounts in our café and shop. Lifetime memberships also make very special gifts.
Life membership cost: £500.00
• Unlimited free entry on all open days in the season
• Unlimited free entry to all our special events during normal opening times*
• 10% off in the Limeburners Cafe
• 10% off in the Gift Shop
• Regular email updates
• Support the Museum's good work and charitable objectives
*Events outside the normal opening times are not included; such as the Halloween Evening and Meet Father Christmas
If you're not sure you wish to take out an annual membership, you can decide on the day of your visit. Please ask in the Shop or Office, where we can upgrade your standard admission entry to the Museum to an annual membership, so you only pay the difference (excludes group visitors, Gift Aid admission and this does not include pre-booked ticketed events outside the normal opening times, as specified in the Museum membership terms and conditions).
If you are unable to buy membership in this way, please call our Membership & Bookings Administrator on 01798 831370 who will be happy to help you.