From the 1840s to the 1960s, this chalk quarry would have reverberated to the noises of explosions, furnace blasts, rumbling trucks, trains, and horses. Since Roman times, chalk has been regarded as valuable source material for fertiliser and mortar, cement and concrete. Chalk was quarried here in two main quarries, the grey and the white. It was then heated in kilns with coal to create quicklime,  The quicklime was then hydrated by adding water in a lively chemical reaction, and this made the final product, hydrated lime, which could be bagged and transported.
Originally several lime producers operated at the site, but by 1876 the Pepper family were the sole producers, employed over 80 people.
There are several sets of kilns of different designs around the museum, the largest of which are the de Witt Kilns, with 18 firing chambers, at the end of the museum.  You can see the rail tracks that took lime directly to the kilns, and the lime pits used to add water to the quicklime.
A Heritage Lottery Grant has funded an exhibition next to the de Witt Kilns that shows the working life of local people at the chalk pits. As you walk around the museum, look at the many buildings that made up the quarry. At the entrance, you'll see the station goods yard and bagging sheds. Nearby are the offices and barn, a smithy and the locomotive shed.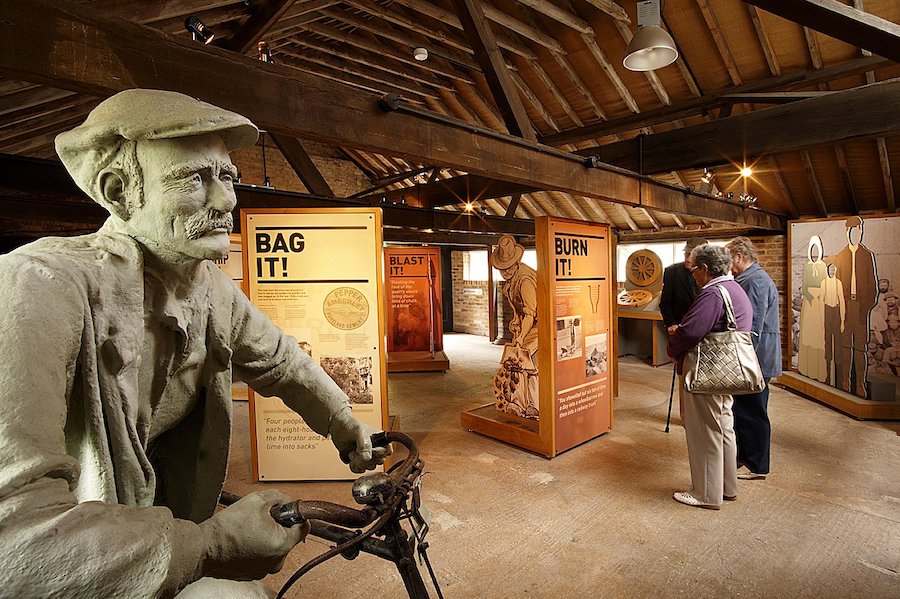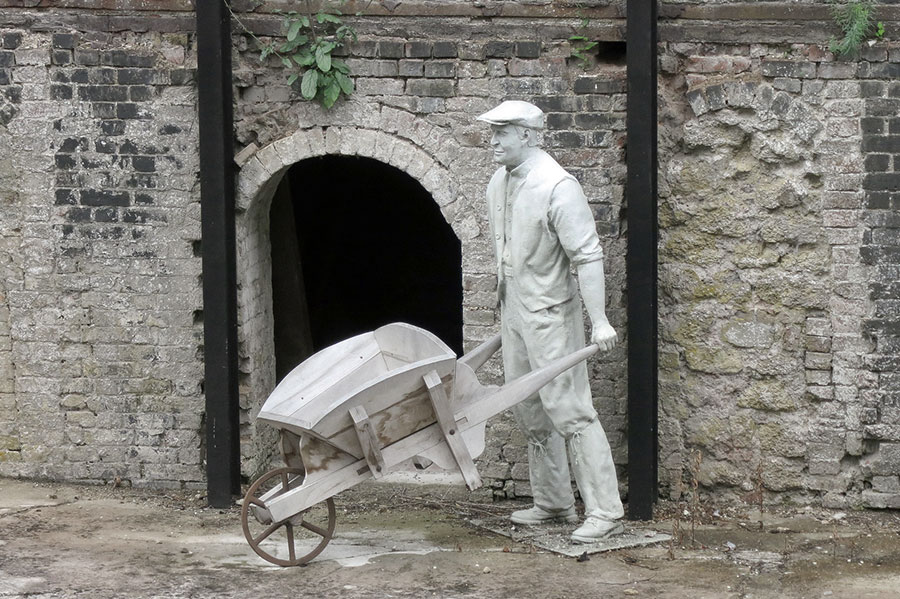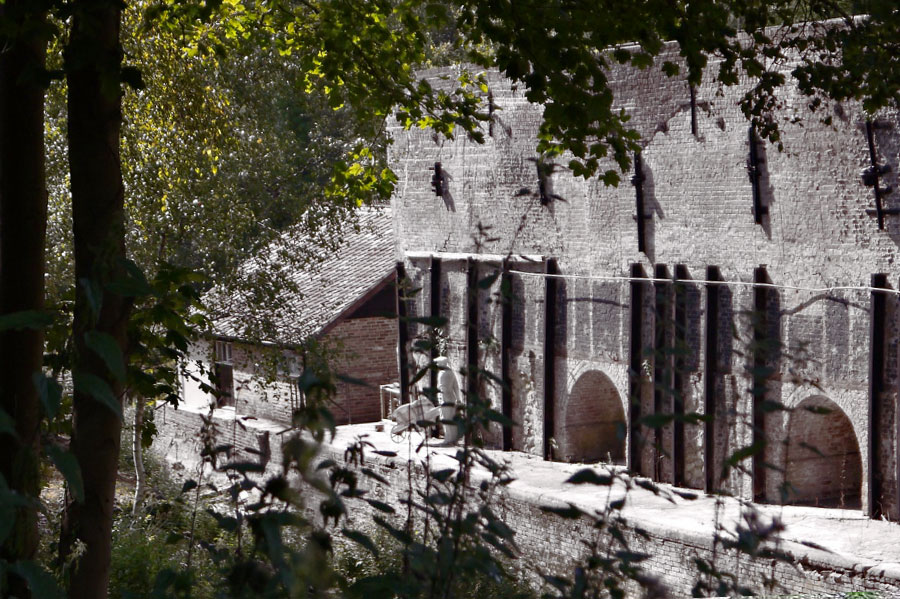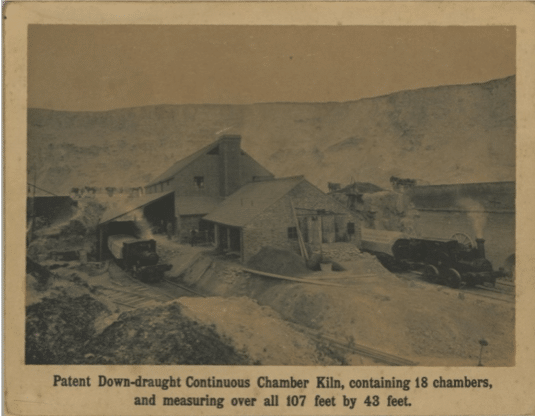 The De Witt lime kilns at Amberley Museum, dating to 1905