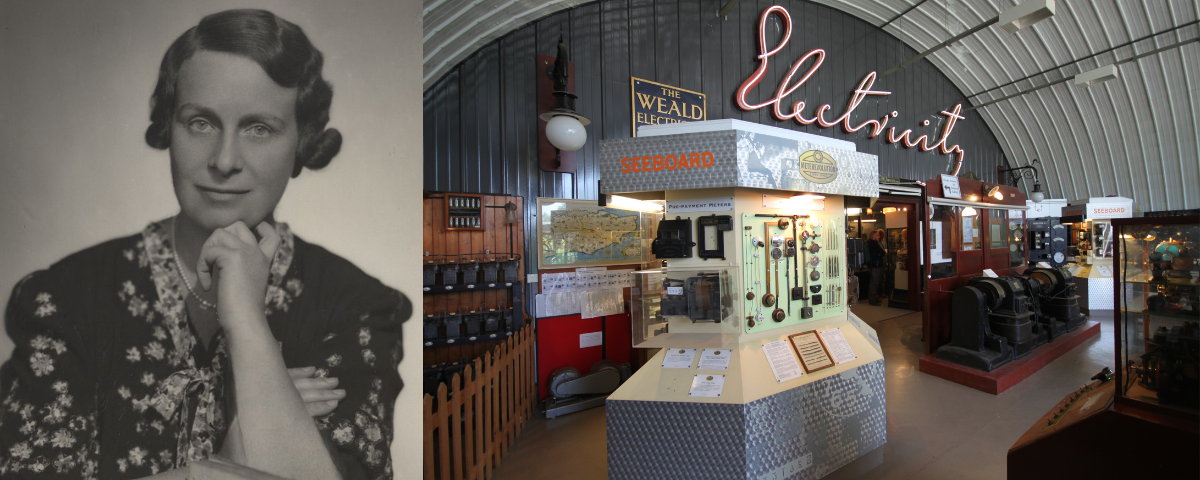 Dame Caroline Haslett DBE (1895-1957)
Dame Caroline Haslett DBE | Ground-breaking electrical engineer and advocate for women in science.
Caroline imagined a world where 'women are liberated from soul-destroying drudgery [of housework, and] have leisure to acquaint [themselves] more profoundly with the topics of the day.' She believed that the use of electrical appliances in the home would help bring these changes about.
Caroline began her career in the offices of the Cochrane Boiler Company in London, then trained in practical engineering there. Her life changed when her application was accepted to become the first secretary of the new Women's Engineering Society, in 1918. She was part of a wave of women determined not to lose the working opportunities given to them during World War I, when they had filled engineering roles formerly held by men.
Caroline had a successful career in international business and advising the UK Government, but one of her best-known achievements was her textbook, The Electrical Handbook for Women, published in 1934 by the Electrical Association for Women (EAW). Intended to empower everyday women with 'basic knowledge…written in a straightforward style', it remained in print until 1980 – 54 years later.
Image caption: Dame Caroline Haslett DBE Photo Source: Wikipedia
Get Involved!
This is an ongoing project to highlight people who have made significant contributions in technology and engineering.
Who do you think should be featured? Please submit your suggestions to curator@amberleymuseum.co.uk