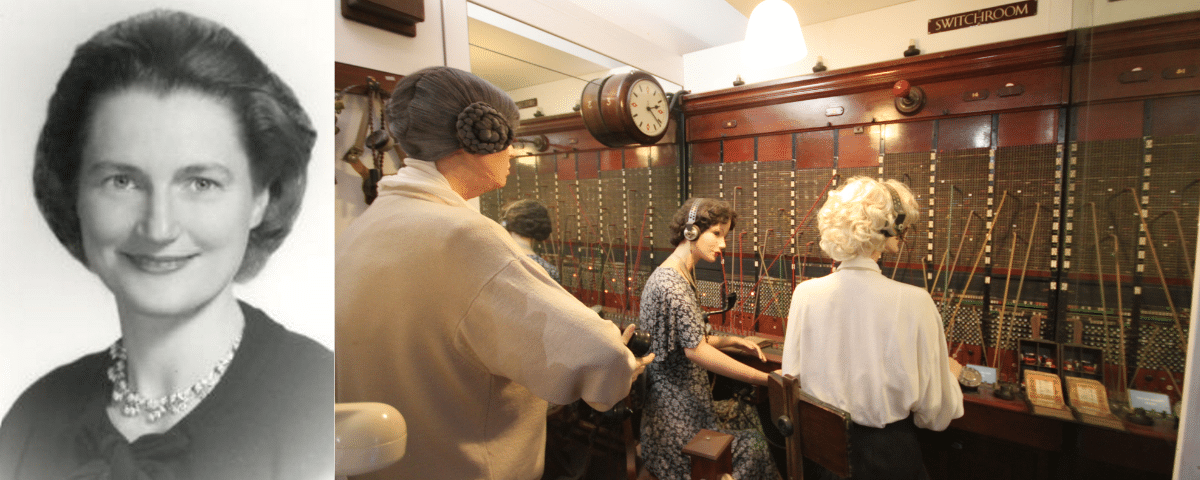 Erna Schneider Hoover (born 1926)
Erna Schneider Hoover | Believed to be the first woman to receive a computer software patent in the history of technology.
Erna revolutionised modern communications by inventing a computerised telephone switching system which transformed how telephone calls were connected. Viewed as a pioneer for women working in computer technology, in 1971 she was awarded one of the first software patents for her invention entitled Feedback Control Monitor for Stored Program Data Processing System.
Despite the lack of opportunities and prevailing attitudes to gender roles at the time, Erna was interested in STEM (Science, Technology, Engineering and Maths) from a young age.
She earned her PhD in Mathematics from Yale University in 1951, at a time when only 5% of the students who did so were women.
In 1954, she joined Bell Telephone Laboratories as a researcher. After being promoted, Erna entered Bell Labs' internal training programme in 1957 – viewed as the equivalent of a master's degree in computer science.
Developing her telephone switching system: In the mid 1950s, Bell Telephone Laboratories were inundated with a high volume of incoming telephone calls, which the manual electronic telephone switching system could not cope with at peak times. Erna developed a computer program to solve this problem. This type of system became known as Stored Program Control.

How does the system work? Stored Program Control uses a computer program in the telephone switching system which monitors the number of incoming calls at different times. It prioritises calls and automatically adjusts how many are accepted.
By managing large numbers of incoming telephone calls and preventing the system from overloading, Erna's invention allowed for a more robust system for both businesses and callers.
"To my mind it was kind of common sense … I designed the executive program for handling situations when there are too many calls, to keep it operating efficiently without hanging up on itself. Basically, it was designed to keep the machine from throwing up its hands and going berserk."
— Erna Schneider Hoover, 2008, www.nj.com
The first Stored Program Control (SPC) system went into service in 1963. Today, all public and business Stored Program Control systems are directly developed from Erna's patented system. The internet even uses SPC to route the billions of emails sent each day.
Image captions: Erna Schneider Hoover portrait Source: no photo credit identifiable. Switchroom at Amberley Museum Source: Amberley Museum
Get Involved!
This is an ongoing project to highlight people who have made significant contributions in technology and engineering.
Who do you think should be featured? Please submit your suggestions to curator@amberleymuseum.co.uk