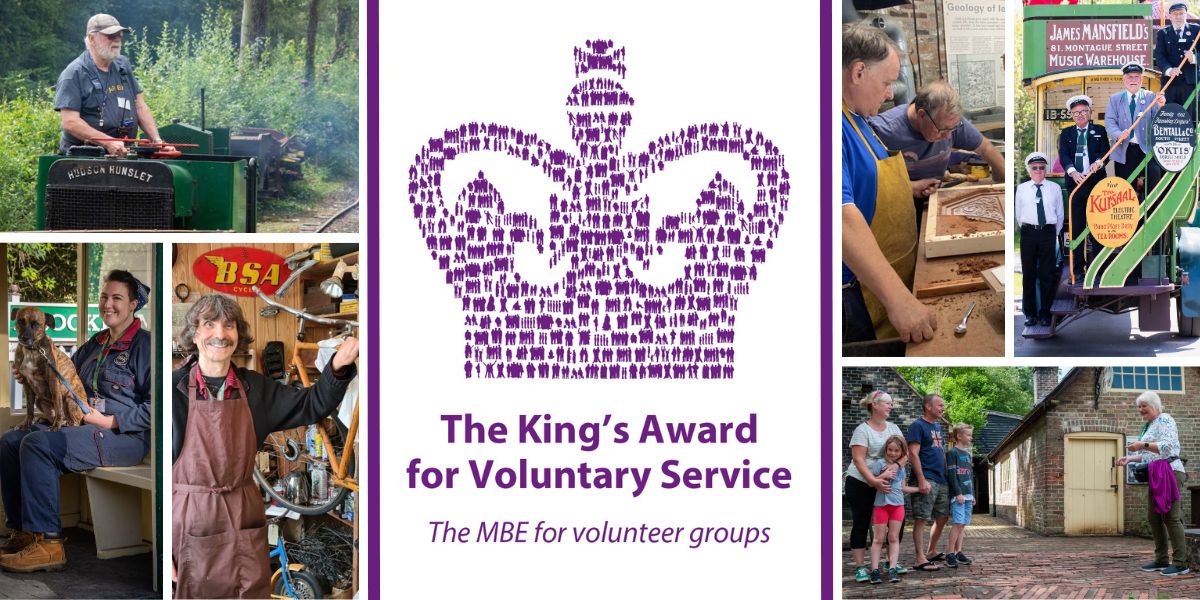 Volunteers from Amberley Museum based in Amberley, West Sussex have just been awarded The King's Award for Voluntary Service. This is the highest award a local voluntary group can receive in the UK and is equivalent to an MBE.
Amberley Museum has over 350 active volunteers who restore, maintain, operate and demonstrate exhibits to visitors. The Museum is host to this thriving volunteer community, without whom it would not operate.
Amberley Museum arose from a concept created in the 1970s by a group of architects, surveyors, planners and museum professionals who felt there was a need for a centre in the south-east where industrial and social history could be conserved and interpreted in an active working environment.
It showcases and preserves the rural, transport, industrial and communications history of the south of England for the learning and enjoyment of today's visitors and future generations. The museum has a strong connection with the community, providing opportunities for volunteers to support the museum's goals and enjoy the associated social environment.
Amberley Museum is one of 262 local charities, social enterprises and voluntary groups to receive the prestigious award this year. Their work, along with others from across the UK, reminds us of all the ways fantastic volunteers are contributing to their local communities and working to make life better for those around them. The King's Award for Voluntary Service aims to recognise outstanding work by local volunteer groups to benefit their communities. It was created in 2002 to celebrate Queen Elizabeth II's Golden Jubilee and, following his accession, His Majesty The King emphasised his desire to continue the Award.
Amberley Museum will receive the award and certificate from Lady Emma Barnard, Lord-Lieutenant of West Sussex. In addition, two volunteers from Amberley Museum will attend a garden party at Buckingham Palace, along with other recipients of this year's Award.
Richard Vernon (Chair of Trustees for Amberley Museum) says: "I am thrilled that the dedication, commitment and contribution of Amberley Museum Volunteers has been recognised through the prestigious King's Award for Voluntary Service. I am always struck by
the variety of skills and knowledge our volunteers bring to the Museum, which are shared with other volunteers and to the wider visiting public."